Specialist Flooring and Carpet Installation in Sydney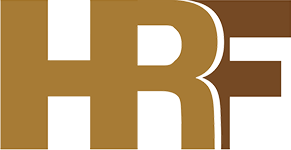 Homelegend Rugs and Flooring is a showroom based in Sydney, dedicated to providing the perfect fit for your property. We offer a range of carpets, rugs and flooring options, with all the removal, delivery and installation services you need. Explore our products and services below and contact our expert team to learn more. 

Time to get rid of your existing carpets or flooring? We'll remove it for you.

New Flooring and Carpet Installation
Our team offers quality installation of luxurious carpets and beautiful flooring.

8 Years Of Experience In The Industry 
Our store and showroom have been in the industry for 8 years, with excellent reviews.

Servicing Homes and Offices
We have extensive experience servicing both residential homes and commercial offices.
From Plush Carpets to Timber Floorboards
Carpets, carpet rugs, and flooring, we offer it all. Whether you want a touch of elegance, coziness, colour, or all of the above, our team are on hand to guide you to the best option for your home.
Browse our range online, and get in touch with our team for what option would be the best fit for you.
Visit Our Sydney Showroom
We have a beautiful showroom in Sydney, with a range of floor rugs, carpets and flooring on show. Browse your options, imagine what they could look like in your home, and talk with our team of experts for their professional advice.
Our Customer Testimonials
"Very knowledgeable and helpful staff. Not pushy or sales'y at all. I actually hate going to flooring stores normally, the team here changed that. They ended up recommending a cheaper product because it was more suitable to our house. They could have taken a bigger sale but helped us to the most appropriate product. Thanks again!"
– Paul Tayar